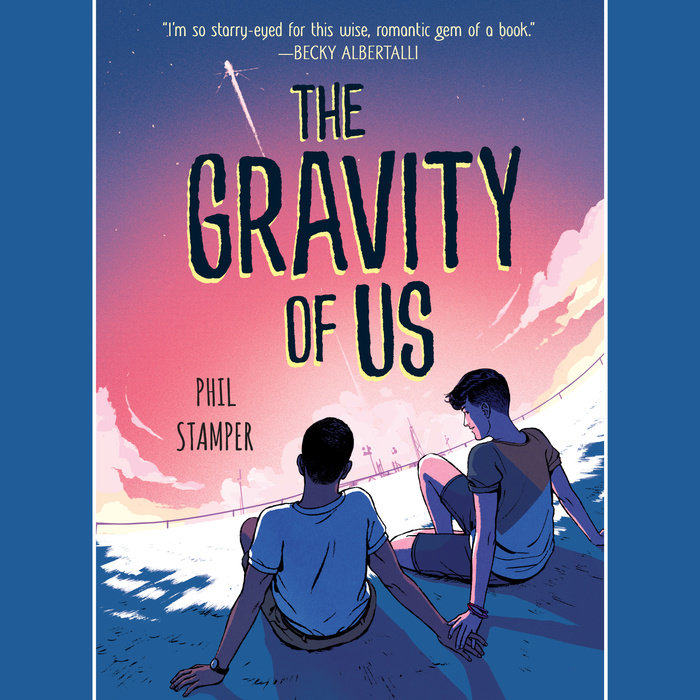 Publication date 14th May 2020
I was given a review copy of this book by Netgalley.com. This review avoids spoilers as much as possible.
This is another of those books I wish had been around when I was a teenager. The romance is cute, the drama isn't too overblown given the context, and the ending is very satisfying. However, this is more than an enjoyable fluff piece, with some interesting critique of modern media and how, in some ways, it's not so modern after all.
Cal, the 17-year-old protagonist of this book, is a feisty 'FlashFame' new media personality whose life is turned upside down by his father's involvement with a NASA mission to Mars. I'm too old to judge fully whether Cal is authentic as a teenage New Yorker and Digital Native, but at times his personality did seem perhaps a little on the nose; he listens to cassettes because he claims they 'sound smoother' and he rolls his eyes at old people and their poor understanding of how and why videos go viral and what that either means.
Having said that, Stamper does a great job of exploring Cal's mind and personality (including his flaws) through the first-person narration and it turns out that there are deeper reasons behind some of his superficially hipstery behaviours. Stamper also engages in a degree of lampshading in regard to Cal's NY hipster vibe, with his romantic interest poking a bit of fun in that general direction.
There's a lot to like about this book. If it has a central theme, I'd say it's the toxic effects of the codependency between the media and scientific agencies like NASA, and the difficulties that come along with relationships in general. While Cal's romance is a major element of the novel, it was highly refreshing to me that neither his sexuality nor that of his romantic interest was a big deal.
Ignoring the usual beats in a queer romance story of finding acceptance of one's true self from friends and family and coming to terms with one's own sexuality was a really good move on Stamper's part. Instead, this novel is more about learning to accept the problems of our partners that we can't change, only help them to deal with in their own ways.
One character has depression. A couple deals with bickering and relationship strife due to their different personalities and ways of coping with things. Someone has to deal with their overwhelming urge to present a strong front and pretend they're okay, to fix everyone else even when they themselves are in need of support.
Everyone (except the villains of the piece, and even one of them is more sympathetic than you might expect) is immensely likeable and I really found myself investing in their relationships and their goals.
The romance is written well, taking me directly back to the heady high of new love in a deeply visceral way. The charge of knee's brushing, a hot hand on your shoulder, first kisses; all are written with great sensuality and attention to detail that make these moments highly effective.
If I were to criticise anything it would be to say that the second act drama surrounding the mission to Mars is perhaps a smidgeon overblown and perhaps resolved a smidgeon too easily, but that's easily overlooked against the sheer enjoyment I got out of this book.